Register for the 2nd Annual NWI & I-65 Interstate Chili Cook-off Here.
WORK HARD.
PLAY HARD.
MAKE GREAT CHILI.
We pride ourselves on using only the finest of spices, herbs and blends from around the world. From the sweetness of fresh peppers to the gourmet spices, we promise you a great tasting chili that people love.
The Chili
Two unique flavors that everyone is guaranteed to love!
Man's Man Chili™ is loved by goodhearted people and hell raiser's everywhere. It doesn't matter if you enjoy the outdoors, are a blue collar worker, a wall street broker, or a foodie who loves to cook. Man's Man Chili™ Gourmet Chili Spice Mix makes a hearty chili with two unique flavors that make a great tasting chili people love!
The great thing about Man's Man Chili™ Gourmet Chili Spice Mix is that you can follow our instructions to taste our contest winning flavor. Or you can mix it up and make it your own by using your own ingredients. Either way you are guaranteed to get a great tasting chili everyone will enjoy. Some have even used it as a dry rub on chicken, and it's delicious that way too.
no artificial
flavors ever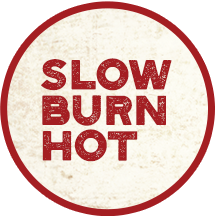 Our "Slow-Burn" Hot Gourmet Chili Spice Mix has won several area chili contests and is popular among chili connoisseurs who appreciate the unique flavor followed by a slow-burn kick of heat in every bite.
Our "No-Heat Mild" flavor gives you the great tasting chili without the heat. This allows chili chefs to add thier own levels of heat or you can simply eat it as is and enjoy the flavor of our freshly ground spices.
Testimonials
The stories you tell become part of our legacy!
"Great flavor, smooth heat."
"Love the pepper flavor!"
"Good Flavor – Nice spice."
YOU GATHER FRESH INGREDIENTS.
WE PROVIDE QUALITY SPICES WITH A UNIQUE FLAVOR.
TOGETHER A DELICIOUS COMBINATION.